A little bit disturbed after having seen 'Jacobs Ladder' on Canvas (indeed watching beyond the dutch border…)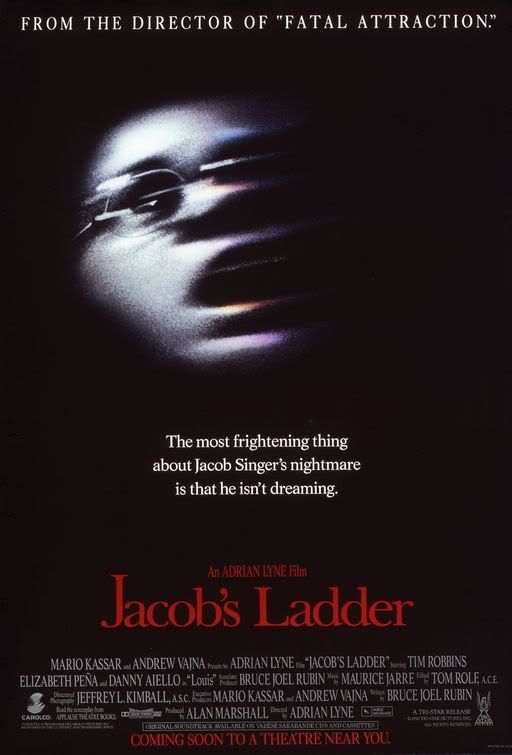 One of those rare films that throws you about like a ragdoll before giving you a bitter conclusion that turns everything upside down again. A film about fear, about nightmares, about fact intertwined with fiction… intimidating, brutal, wonderful and still beautiful, 18 years after it was produced.
volgens cinema.nl:
Postbode Jacob Singer (Robbins) wordt tot waanzin gedreven door vreselijke nachtmerries. Na een telefoontje van een oude vriend beseft hij dat hij niet de enige is met angstdromen en dat de verklaring moet liggen in zijn verleden als soldaat in Vietnam. Wat heeft het leger toen met hem en zijn makkers uitgespookt? Regisseur Lyne laat in deze fascinerende psychologische thriller in het midden wat echt is en wat ontsproten is aan de steeds instabielere geest van Singer. Het net iets te warrige script van Bruce Joel Rubin wordt goedgemaakt door indringend spel van Robbins.
A must-see film if you haven't seen it yet…